News
Posted by Simon M on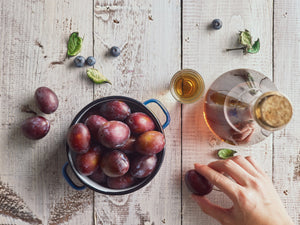 Several studies have shown glass packaging to be the preference of the eco-conscious customer. At the same time, the younger generation are well-documented as seeking to make the most environmentally beneficial consumer choices. If you are a retailor who has previously preferred plastic, you might want to buy glass jars and bottles to keep a strong consumer base in the upcoming years. Society has started to prioritise preserving the planet in every decision, plus glass products keep food and drinks fresher for longer. Cosmetic jars and amber beer bottles are also the most aesthetic choices, with specific designs and material...
Posted by Simon M on
If you are looking to decorate your room with ornaments but wish to avoid lining your shelves with pieces your grandma would have loved in yesteryear, glass bottles might be a chic idea. A blank canvas with which you can paint on if you so choose, or simply an ode to minimalist design and environmentalism, glass bottles can stand alone as mini signature pieces. Effortless Decor Given their simplicity, their placement can look picturesque in a range of environments, including public bathrooms, café tables, wedding tables and more. We stock a range of premium Italian glass bottles, mini glass bottles,...
Posted by Simon M on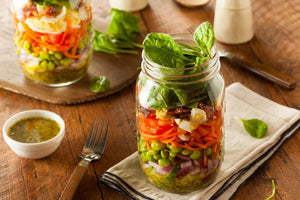 Whether you are looking for creative ways to re-use a batch of jam jars previously used for food purposes or you want to buy some kitsch decorative jam jars to look good, our huge range should be your first port of call. Not only do we source the best in glass jar containers, but we also have expert advice just a phone call away and wholesale discounts to be made. The New Party Bag A creative method of re-using a jam jar could be to use these containers as party bags for a children's party. Adults usually end up looking...
Posted by Cobalt Cat Media Ltd on
Round jars fit perfectly in anybody's hand due to their ergonomic design. Thanks to the surge of social media documenting all aspects of our lives, the interior of the bedroom is just as important as it ever was. The trend to have a minimalist bedroom with generic slogan's like 'live laugh love' has been mercilessly mocked by the younger generations for years now. Instead, a more kitsch, expressive and DIY look is in vogue. Kitsch Decorations Fairy lights in glass jars have the aesthetic appeal Instagram was made for, while filling round jars with coloured sand, pebbles and other crystals...
Posted by Cobalt Cat Media Ltd on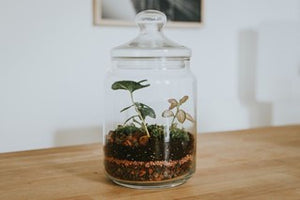 Glass jars with specialised fillings make for great gifts. There are certain tiers when it comes to gift giving on special occasions, from weddings to birthdays and beyond. If you know the person well, a personalised gift becomes more important. If you are just giving a gift to a mutual friend or as a customary part of a wedding, more generic gift ideas are acceptable. There is the opportunity to buy glass jars online that you can fill with the following ideas. Bath Salts If you have a spiritual friend or simply someone who loves their relaxation time, bath salts...
---